So you're going out of town, whether for work or play or any other reason, you want to be conscious while you travel. I've now been zero waste for an entire year and I want to share my thoughts and ideas of what I've done when I travel that I haven't seen on other blogs.


The mantra of zero waste is:

Refuse, Reduce, Reuse, Recycle, Rot. But I think there's a very important step to zero waste, especially with travel, that isn't apart of that. Prepare. But prepare doesn't start with an "R" so I get it. I won't write to the queen and demand she add it to the mantra.

But preparation is key to doing zero waste. If we don't prepare by bringing our reusable items, we'll have to use disposable. That was the hardest part of beginning zero waste, and definitely the most frustrating. Getting to the coffee shop only to find you forgot to clean out your reusable straws and put them back in your purse so now you're getting whipped cream all over your nose.... Ugh. Life is hard. But everyone prepares for travel. You have to, right? There's no disposable clothing or underwear (at least

I

don't wear any), so you gotta pack. It's not hard to take a few extra seconds and make sure you pack your trusty zero waste items. So I came up with a comprehensive list of what I bring on my trips to save the earth! (I mean, someone has to)

Bottle and mug

Make sure they're empty if you're flying. Security won't allow liquid over 3 oz because they're afraid you might make an airplane pilot too hydrated with water I guess. So make sure they're empty. My husband has been on a few business trips lately and fit these two items in his carry on easily. Once he just brought a coffee mug and made it multi-purpose. Many airports now have water bottle fountains like the Atlanta airport which makes it handy. You can take it with you on the plane!

Snacks

If you're lucky enough to have a really good bulk store with cool snacks, bring your own snacks in a reusable bag. I visit my family a lot and they're about 9 hours away. I always pack a cooler with grapes, cheese, salami, pretzels, an apple, nuts, and pepsi. It's cheaper to bring it from home and what gas station carries Brie and Salami?

Bring your trusty cloth napkins and reusable cutlery and straws.

I have reusable plastic ware as you can read about in my

Zero Waste

blog and cotton napkins and reusable straws that I keep in my purse at all times. But I was sure to pack them in the carryon for my husband's trip. They made it through security fine, but if you're nervous about the knife, wrap them up in the cloth napkin good. It should be fine, though.

Canned sodas

Plastic/Styrofoam of course disintegrates over many recyclings and paper cups are lined with a thin layer of plastic which can't be composted or recycled, so always avoid paper cups. But if you need a coke and you don't want to use your water bottle, or you forgot it, just try to find a can of coke instead of a bottle and bring it on the plane instead of using their little cups. Less waste, more drink!

Handkerchief

In case you get the sniffles, have to sneeze, or catch a cold on your trip to Alaska, bring along your trusty hanky and catch that drip the old fashioned way!

To Go Boxes

Bring your own reusable to go boxes or tupperware for when you go out to eat. And bring plenty. You'll be eating out a lot and you want to be prepared. I absolutely SWEAR by these things:

silicone pop up tupperware

.

Bamboo toothbrush holderI love these toothbrushes

and they come with a bamboo toothbrush holder, too!

Recycling

But what do you do when you

run out of water and the sink at the grungy gas station is looking pretty gross and tiny to refill and you don't see a fast food joint in site and you just

have

to buy that SmartWater? I get it. It happens sometimes. I like to always keep my reusable grocery bags in my trunk in case I ever need them and I use them for holding recycling when I'm on vacation. Then, if I see a Whole Foods or Earth Fare or somewhere to drop off my recycling, I take advantage of it. Or I save it till I get home. I usually have no more than 2 bags full for me and my husband, but you might have more if you have more people. Just do the best you can. If you run out of room, give yourself grace. You're doing your best and that's all you can do!

What about you? Are there any things you like to bring for zero waste travels? Let me know in the comments below!
Powered by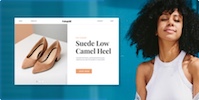 Create your own unique website with customizable templates.