Recently,

I discovered composting

and wanted to give it a try because of the amount of food waste I produce, which I have worked hard to reduce. I have always loved bugs so when I discovered worms help composting go faster, it was a no-brainer. But the more I learned about composting, the more I heard about the Zero Waste movement. Zero Waste adds two extra "R"s to the

Reduce

,

Reuse

,

Recycle

mantra. They tack on a "

Refuse

" to the beginning and a "

Rot

", referring to composting, at the end. Refusing disposables and plastics that are used only once. Also, this is not a political post. I actually am extremely conservative and lean heavily toward the right side of the aisle, but I believe strongly this is a bipartisan subject. It doesn't have to do with global warming or saving the planet or even reducing our carbon footprint. If you live on a planet, and you want that planet to be beautiful and have lasting, sustainable resources, and you want to protect and keep that planet lasting for generations to come, I think it's only logical to reduce the amount of trash we throw away, not to mention all the animals that die everyday from eating plastic in the ocean. I highly recommend the documentary A Plastic Ocean. It's on Netflix streaming at the time of this post.

This video

with clips from A Plastic Ocean is the main reason I have chosen to go Zero Waste. Studies are showing there will be more plastic in the ocean than fish in 2050.

Many believe it's too difficult, time consuming, or expensive to implement Zero Waste into their lives, but look at how much waste you produce a week. Think of the money you spend on it. Think about the time we use to go to the store to buy plastic cups and napkins, lug them into the house, and take the trash to the curb. Think of how much money you could save by eliminating some of it. I'm not saying you have to go all in, you can pick one or two things and ease into it. It's easy and can save money. If something doesn't save time or money, then don't worry about it. Do what's sustainable for you. To be honest, I just thought it was cool. New things I get to buy, and what? They have reusable straws and plasticware? How neat is that?! I had no clue what beeswax wraps were (see #9)

*

I make no money off of any links or purchases. These are purely my own opinion.
​20 ways you can begin Zero Waste in your life:BATHROOM

1. Hand Soap and body wash. Use bars of soap instead of liquid soap. The difference might surprise you. Water. You're paying for watered down soap inside a plastic container when you buy liquid. Save your money, save the plastic, buy solid. You get brownie points if you get it local at a farmers market with no packaging. Did you know most shampoos, conditioners, body soaps, and face washes have plastic in them? Yep! They have liquid plastics called

sodium lauryl sulfate (SLS) and

sodium laureth sulfate(SLES). Used as a surfactant and foaming agent, they are strong skin irritants and produce nitrosamine, a substance linked to cancer formation. Not only that, but it isn't filtered in our water treatment plants, so it goes straight to the ocean. Our ocean is filled with liquid plastic because of shampoo and hand soap. Also.... microbeads! (I recommend cool apps like Beat the Bead and Think Dirty)

2. Toothbrushes and floss. These use unnecessary plastic and rubber that isn't recyclable.

Switch to bamboo toothbrushes

. They use the same nylon bristles as normal toothbrushes, but you can pull the nylon out when you're done with the brush and

compost

the toothbrush. Also

check out silk floss

, which is also

compostable

.

3. Shaving. Disposable razors have so much plastic. Try a safety razor. This was the last thing I tried in my zero waste journey. I was nervous, thinking it would hurt and give me a ton of scratches. I finally purchased one (it was my latest leap on the zero waste journey) and I've never had a single scratch, which is more than I can say about Harry's razors that I used before. Just look up youtube videos on how to do it and go slow and don't press down! I also use this

shaving soap bar

instead of cream. It is SO soft and smooth and doesn't cause breakouts like regular soap does. It's so awesome. I love it much better than shaving cream. A lot cheaper, too.

​

4.

Butt Rags. Haha! This is what my husband and I call them. Among many other things. We hate the term "Family cloth" because it's such a misnomer! It's not ever reused before it's washed and it's certainly not reused by other family members! I get they're not for everyone, so if you can't bring yourself to take the plunge yet, don't sweat it. This is about what you can do. If you can't do something, that's fine. I was strongly against family cloths until I read

this article

. But now that I've seen that it's not one cloth that you share between the whole family and that it can be extremely soft and luxurious, I took the dive and bought some from

Creekside Kid. Oh my goodness, I adore our new cloths from Creekside Kid. So soft. My husband and I were so nervous, but we can't imagine life without them now. Granted, toilet paper isn't unsustainable. Paper is a renewable source. But toilet paper comes wrapped in plastic that can't be recycled. You can get some at your local health food store like Whole Foods where TP is individually wrapped in paper. If you can't make the plunge to the family cloth, at least try to go that route.

5. Feminine products. I'm not a tampon girl, but for those who are check out the menstrual cup. There are tons of videos and reviews you can check out and it's perfectly safe (safer than a tampon because you can wear it at night without worrying about

toxic shock

)

. It's "

made with the same silicone material and grade approved for healthcare applications for over fifty years and that it does not contain any of the following: latex, plastic, PVC, acrylic, acrylate, BPA, phthalate, elastomer and polyethylene and is free of colors and dyes. Silicone products have been shown to be biocompatible (i.e. accepted by the human body without adverse reaction), durable, flexible, and easy to sterilize" as stated on the Diva Cup website.

Though I definitely don't plan to use them much, they're nice to have for beach days or if I wanna bath tub soak.

You can also make or buy

reusable cloth pads on amazon

. Some are made with bamboo and they're very sustainable, plus will save money. They are so luxurious, comfortable, soft, and also don't smell like disposable ones do. Try one. I double-dog dare you.

6. Loofas and face towels. For your shower, swap to a natural sea sponge

like this one

. They're softer and sustainable (if they're real and from a company that uses sustainable practices).

Why use face towelettes when you could just scrub it off gently and have it feel great for your skin? Use a

konjac sponge

! It is a natural sponge found in Japan and it will change your world. Sometimes I find them at TJ Maxx for a steal, but I also love the one (and all the products) from

The Honest Beauty

. They do use plastic, but I recycle them and they are high-end, luxury products, but organic, safe for your skin, and pretty affordable for all of that considering. Especially if you get the bundles. That goes for their other brand,

The Honest Company.

​KITCHEN

7 I love Coke and I'm never gonna completely give it up, so I'm just gonna have to recycle my cans (anything is better than plastic as it is poisonous, not sustainable, eventually breaks down to the point it can no longer be recycled, and is a large contributor to marine deaths). But water bottles are basically just tap water with salt. Carry your favorite water bottle with you to save from buying another one or purchase

a really cute glass

or stainless steel water bottle or canteen. What about airport travel? I'm glad you asked! You can take your empty water bottle through security and fill it up at water fountains or water bottle refill stations at some airports (Atlanta has these as well as compost bins). Studies are showing that BPA is not the only culprit for plastic leaching, so BPA-free still isn't completely safe. Have you ever wondered why water bottles have expiration dates on them? It's because at that date, the chemicals have leached so much into the water that it would be harmful. So just a little bit of that is fine for you to put in your body, right?

8.

Another throw away item we use everyday is napkins. Instead of buying throw-away paper napkins, you could purchase some 100% cotton napkins for $10 and how much money could you save your family over your lifetime? How much landfill space would you save? I purchase some

French-stripe napkins

because I have more of a classic style, which are so much cuter than paper.

​9. Plastic wrap/sandwich bags. You can get a

beeswax replacement

that is reusable. You can wash it off when you're done using it and save it for the next time. They come in all different shapes and sizes online, or you can

make your own

. If you want some cute sandwich bags, you can find some adorable ones at

Grove Collaborative

, as well as Amazon and your local health food store.

10. Scrub brushes for the kitchen. I like to get bamboo when possible as I mentioned before and get replaceable heads. There are many versions:

1

,

2

,

3

(it makes a great veggie brush), and

4

. Also, for general scrubbing you can use these:

1

and

2

.

11. Fun kids (or kid at heart) food stuff.

Ice pops

?

Popcicles

? Toddler

apple/anyfruit-sauce pouches

? Yeah, they got it if you're willing to make em.

12. Glass milk jugs. Sadly, they're only a half gallon, but they're organic, sustainable, usually local and cow-friendly and not as processed (which means you gotta shake the milk and drink it up before it goes bad). This does mean that it costs more than regular milk. But it's about the same price as a half gallon of organic milk in a plastic jug. It usually has a $2-3 deposit fee, but when you bring the jug back you get your deposit back. There's also a brand of milk that is trying to bring back the olden days of milk delivery.

Check out Oberweis

!

TO GO

13. Plastic straws.

Americans alone use 500 million

drinking straws

every day.

This is something no one thinks about because they're free and come with every meal. It's like we don't even see it. We use it, abuse it, and lose it. It's not recyclable, it's a waste. Refuse a straw or bring your own

glass straws

or

these stainless steel.

If you have kids, they'll love

these colored ones

! If you don't think straws are a big deal, I double dog dare you to

watch this

.

14. Plastic utensils. Again, it's "free" so we never think about it. Plus, they're so small, we think no biggie. But "

It is estimated that close to

40 billion

individual plastic utensils—meaning 14 and 18 billion plastic spoons—are produced each year, and with such low rates of reuse and recycling, most of them end up in our landfills, beaches and oceans." I'm sorry, did you read that number? I almost got dizzy. You can get your own little

bamboo utensils

(which is super sustainable. Always opt for bamboo anything if you can. It grows so fast) or get a

little zipper pouch

and carry silverware in your purse (or car) so you have it in fast food places that don't have silverware or your work. If your work has silverware, use it. If you're a germaphobe, just wash it before you use it (and remember how many germs are in your body already and that you come in contact with and those germs will help your immune system) or keep yours at work in your drawer.

15. ​

Paper towels. I keep paper towels for soaking up blood from ground beef when I pull it out of the freezer and it gets runny or grease from bacon, but otherwise I use cloth rags instead, or "unpaper towels" as some call it. Be careful to stay away from microfiber cloths. Microfibers, as well as any materials that aren't 100% cotton, linen, or another natural material, are made of plastic which go unfiltered into our oceans, polluting marine life. Opt for 100% natural fibers when you can.

16. We all know about BYOB – Bring Your Own Bag, right? Every store has inexpensive reusable bags to go green and offer discounts for bringing them back each time. But have you ever thought about produce bags? Often times produce comes in plastic wrap or produce plastic bags are available for use. You can make your own or

purchase little produce bags

that can save so much plastic. Also, places like Fresh market, Earth Fare, Sprouts, Whole Foods, etc all have bulk options. They have the little bins where you can bring your own bags or glass jars and fill up with beans, flours, sugars, grains, seasonings, and more with no plastic or waste! If you didn't know, Sea Turtles, which are now endangered, eat plastic bags mistaking them for jelly fish. They have found an abundance of plastic inside 100% of Sea Turtles in the ocean. Also, North Pacific Sea Birds live off of little bits of plastic to the point that they can't eat any real food. They have found enough plastic in one bird's stomach that is the equivalent of 12 pizzas in a human. They die a slow, agonizing death. Does that convince you to bring your own bag yet?

AROUND THE HOUSE

17. Swiffer. Swiffer is the brand that changed life for me, and probably most people. If you use a swiffer duster like I do, you can find a washable replacement for it

here

. And if you use a regular Swiffer or a Swiffer mop, you can find

all sorts of reusable pads

. If you don't like the replaceable plastic liquid holder of the Swiffer mop like me, then switch to

Bona

. If you're super handy you can

make your own liquid

and pour it in the reusable liquid pouch, or if you're busy like me, you can purchase a tiny concentrate liquid (and then fill the rest with water) from

The Honest Company

that's healthy for your kids and pets.

18. Lint rollers. I have 4 cats. Yes. Four. In a one bedroom apartment. We have fun. And yes, I am crazy. I also have hair everywhere. I use lint rollers like they're going out of style. The brand Flint is now a refillable option. They have them at Target, Amazon, and you can also buy them at

Grove Collaborative

as I mentioned at the beginning of my post (click the link and it'll take you to purchase Flint).

19. Scents. Glade plugins and Febreeze are the worst. They cause all sorts of sinus problems and can be hormone disruptors. Once, I sprayed Febreeze and got a terrible cold instantly that lasted for a week. Any scents you buy from a regular store pollute the air in your home with horrible chemicals that are not good for you. Get rid of them! Not to mention the waste. I used to be addicted to my Glade plugins, I'll be honest. I have two indoor cats and I need something to freshen the air and most candles just don't do it. I do love soy candles (if you get candles, get soy. Otherwise, you guessed it, more chemicals) but they are expensive and I can't keep them going all day, so I found a solution.

essential oil diffusers

. Not only do they smell amazing, they have incredible healing properties. (I'm a big supporter of DoTerra and Young Living. Their quality is unmatched). In place of air freshener spray, you can purchase a

glass spray bottle

(amber and cobalt protect the essential oils from the sun breaking them down) and fill it with water and use a few drops of lavender. I use it on my linen duvet which wrinkles all the time, I use it to smell my house up quickly if someone is about to come over, I use it to help me go to sleep, and I use it in the bathroom.

20. Dryer sheets.

Use these wool balls instead

. Gets out the static and softens. You only have to replace them every 10 years or so I think.

If you're nervous about trying something Zero Waste, remember that this was how it was done for thousands of years until just recently in history. Research, research, research. Find different resources and learn everything you can. Knowledge combats fear. Take the plunge. Try it! You might find out you love it, as my husband and I did with the family cloth and as I did with cloth pads. You just might surprise yourself! And hey, if you don't like something, no one is forcing you to continue using it.

If you're interested in learning more, read the book

Zero Waste Home.

​

Happy zero wasting! ​
Powered by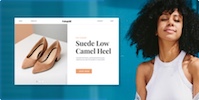 Create your own unique website with customizable templates.