I sold out. I went organic. I wish I could be extremely scientific right now and tell you all the reasons why you should go organic and how much better it is for you, but I'm not a scientist or a researcher. I'm just a crazy cat lady. So I'm not going to pelt you with facts. If you want that, I highly suggest you use Google and do your own research on the subject. Lord knows I have. All I'm going to do is tell you why I went organic and stayed organic and why I think it is possible and important for everyone to.

Now, I'm not going to be like we all know vegans, vegetarians, breast feeders, and natural birthers are and make you feel bad for not being organic. I wasn't organic for my whole life until two years ago. I never recycled, I never cared about the environment because I just really didn't think it was a big deal. I don't believe in global warming, so why do anything to help the Earth? Well, for one reason, because we were commissioned to do so by God.

Genesis 1:26 "Then God said, "Let us make man in our image, after our likeness. And let them have dominion over the fish of the sea and over the birds of the heavens and over the livestock and over all the earth and over every creeping thing that creeps on the earth."

Genesis 2:15 "The Lord God took the man and put him in the Garden of Eden to work it and keep it."

Proverbs 12:10 "Whoever is righteous has regard for the life of his beast, but the mercy of the wicked is cruel."

God gave us dominion over the earth to take care of it. It's our job to treat the ground, our water supply, our air, our bodies, plants, animals, and other people with care. He gave us this earth and our bodies as gifts. We're meant to take care of them because they're on loan and we have to return them and give account for how we treated them. I loved animals and I hated to eat fish, but even if I did like seafood I would never eat lobster or crawfish because of the inhumane way of killing them. I want to do what I can to be humane toward all animals.

But I'm not trying to be preachy. I always believed this and did what I knew and could to do my part.

But I just didn't care to learn more. Ignorance was bliss, man.

How I got started on organic was pretty funny actually. I stumbled across a podcast that talked about Primal eating. Similar to Paleo. She talked about organic, which was the first time I had ever heard what that was. That's how ignorant I was. She talked about how the pesticides and fungicides and GMO's as well as the BPA's in most plastics added to the toxins in our bodies which could help prevent weight loss. I thought that was intriguing and began doing research on organic. I finally broke down and watched Food Inc. on Netflix which I had avoided for years because I knew it was about the cruelty of animals and I could not stand to know about the horrible way the food industry treats animals. I thought it would include videos of them slaughtering the animals but thankfully it didn't. It was worse. It showed the life of the animals which was much worse than the killing of them. That was when I learned that there was an alternative. There is a way to buy meat that has been humanely raised and killed and that realization changed my entire world.

This began to fuel my passion for learning about what I put in my body every day. What becomes absorbed by ever cell in my being and becomes APART of me. You literally are what you eat. And I was nothing but sugary, floury pesticides. I began to learn about pink slime and how they sprayed beef with ammonia. Thankfully many stores no longer cary it. Wal-mart does but it labels the differences in meat. (Again, I recommend doing research if you want to learn more) I learned about margarine actually being the color pink originally and how it is one of the unhealthiest, fattening, fake things you could eat. How ever since the low-fat, high-sugar diet became the fad that heart disease and cancer have skyrocketed. I learned that healthy fat is actually good for you. Like avocados, butter, and whole milk. Things that are low-fat are filled with sugar to make them taste edible. Which makes them way more fattening. I didn't have a clue about nutrition but I became self-taught and really found out a lot of things I didn't know.

I've always been a republican, borderline libertarian and never been a hippie, but the more I studied the food industry the more I realized that even though I believe the government should keep its foot out of everyone's business, it does have a right to protect its citizens from harm. Its main job is to provide military and civil protection. I believe that the food industry falls under this category. If you wonder why the government doesn't step in, it's because it's run by a ton of people who either run, or are "in bed with" the people at the FDA, Monsanto, and other corporations that have no business basically bribing our government. If you believe GMO's are healthy for you, it's because you've read one of the few articles about how there's "no proof" that GMO's are necessarily harmful that provide "proof" from studies provided by...... guess who? Monsanto! Wow. Isn't that strange that they didn't get an independent, third-party firm to do research for their studies? Huh.

​And I get it, why should I pay more for something not scientifically proven? Well, the thing is there has been a dramatic rise in cancer and heart disease in recent years. But the main reason is logic. It can't ever become scientifically proven because the only people allowed to research GMO's are the people who are making money off of GMO's. So That's why there's "no data". Isn't that sketchy at all? Also, if you have to go into a lab and physically alter the DNA of a seed of a fruit or vegetable that you consume.... that alone is scary. Idk about you but I believe the way God made things is best and tomatoes and salmon don't genetically belong together. If you believe that there's nothing wrong with that, then let's step back and ask, "Why do GMO's exist?" They say it fights against droughts and stuff but the main reason is to allow the plant to grow while using their super-power pesticides. If pesticides are so strong they require the plant to be genetically altered to survive, do you want to be putting that pesticide in your body? Sure, you can wash it, but water does absolutely nothing. They make veggie wash and have brushes, but even then it has soaked into the core of the veggie or fruit and you can never fully clean it. After years and years of eating nothing but pesticide-soaked fruits and veggies, do you honestly think your body is going to be at its peak health? Do you want your little babies consuming that at their critical development stages? They have been proven to mess with the hormone production in children, including their puberty and growth development.

As for the treatment of animals, if you watch Food Inc you'll see that chickens will spend their entire lives stuffed so fat that they can't move and are sick and dying and have no room to move even if they could in a dark, lightless place. That's right. Tyson now requires its farmers to provide windowless chicken coops so they chickens will spend their entire lives without ever seeing the sun or feeling the breeze. Many die from overcrowding or disease from over-feeding and no exercise. Cows aren't dissimilar. If you want proof go

here.

If all of this still doesn't matter to you, read

this article

on how Tyson treats its farmers. Because it's almost as bad.

Many people say, "Then I'll just go vegetarian" which is fine. But not realistic, or even possible for everyone. It also doesn't get to the root of the problem. Every dollar you spend is a vote for what you want. Is it more expensive to eat grass-fed, local beef and hormone-free, cage free chicken and eggs? Sure. Sometimes. (Although Fresh Market sells their boneless chicken breasts and ground chuck for $2.99 and they always try to get local, humanly raised, hormone-free meat) But it's worth it. I will cut back on some of my spending in other areas in order to ensure the food I eat is healthy and the animals I consume were treated as living beings. You don't have to go crazy and be an all-out hippie. Start small. Change the places you shop. Trader Joe's

(not my first choice)

, Sprouts, and farmers markets are a great place to start. I love Earth Fare and sometimes splurge for some Whole Foods as they have good ketchup and other items I can't find anywhere else that are organic and taste the same as the "regular" bad stuff.

Again, it's not about radically throwing away everything you have and spending hundreds and changing your whole lifestyle. Small, slow changes. Get whole milk and real butter. Look for greenwise at Publix. Get organic where you see it at Target or Walmart. It really does help.

PS. Have you ever seen an organic apple? It looks so weird without that shiny, slippery, wax coating on the outside, doesn't it?

PPS. If you ever see a single, lonely banana,

think of this song

.
Powered by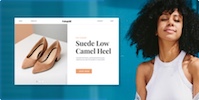 Create your own unique website with customizable templates.