Ok. So I'm gonna talk about my bee fetish. I don't remember when it happened or how it happened but I'm in love with bees. When I was a little kid I used to go outside in the back yard (amazing, I know. I hate being outside but my dad made me in order to play video games, so a girl's gotta do what a girl's gotta do) where we had a large yard filled with tons of wild clover and dandelions - bees' favorite flowers on earth. We used to have hundreds of bees out there at a time and I would go out there and catch them with my butterfly net and put them in a peanut butter jar and put flowers and honey in it and watch them try to get out until sunset. By then, they'd be so worn out from hitting a jar a million times that they would settle in for the night. That's when I'd release them into the wild and let them go home and tell all their bee sisters how this crazy white girl captured her and tortured her to get her honey but she didn't relent, she stayed strong, and found a magical hole and escaped her clutches before sundown. Then they'd all throw a big party for her and she'd get her own plaque on the wall and a bunch of honey cakes and cute little bee party-hats and stuff.

I made bees famous.

My favorite part was watching them eat. I loved watching their proboscis come down and their cute little, tiny pink tongue come out and lap up the honey off my finger or toothpick. Then, if they got sticky honey on themselves, they'd use their front paws to rub the tops of their heads like a cat cleaning his ears and oooooh my gosh I'd squeal with delight (That crap's right up there with red pandas playing stick-em-up and otters holding hands). Then they'd take their back legs and rub them together to get the sticky off and then rub their butt. Now that crap was funny.

These were all honeybees, mind you. But one fateful day, I was taking a walk with my brother and low and behold my brother found a carpenter bee on the sidewalk. He or she (who knows) crawled on his foot and I picked him up and knew we were soul mates. But we both decided that if we came back from the walk and he was still there, I'd take him home to my bee hospital. Of course he was still there, so I scooped him up and took him home. I kept him in a giant, empty aquarium my dad gave me. I'd play with him literally all day long. I'd let him walk all over my bed, my barbie stuff, I'd make water bowls out of polymer clay that I used to play with, and I'd try to force-feed him, the dumb bee. Bees don't like to eat even when they're dehydrated. I've theorized a lot of different reasons why this is, and came to the brilliant conclusion that it's 'cause they're idiots.

Anyway, the bee never did fly away. His wings were damaged beyond repair even when I took him outside to let him go. So I named him Captain Jack after my favorite show as a kid - Leave it to Beaver - who had a pet alligator with said name. I was homeschooled so I would do school while he'd crawl on my hands or my desk or I'd watch him play in the aquarium. When I got done with school (or during my hundred breaks I took during school) I'd take him outside. That was his favorite. He'd be sluggish inside his home and sleep a lot, but boy when I took him outside it was like I waved a wand over his poor, empty head. The breeze would blow, the sun would shine, and he'd feel the green grass beneath his feet, and he'd be so happy, he'd start running so fast you could hear the Chariots of Fire theme song in the distance.

After he'd wear himself out (or I'd get bored) I'd take him back inside with some fresh flowers for his home. This continued on every single day for three months. Until one day. I'll never forget it. I put him outside on the clover and I thought, "I'll just run inside and make my bed real quick. He's so big I can see him from my window." So I ignorantly skipped back inside to make my bed. I glanced out and saw him erratically running on the clover. A minute later I glanced out and couldn't find him. I went to the window and put my hands on the glass like a horror movie when a mother leaves her child in a park a few yards away to play (Hel-looo idiot. You're in a horror movie. You don't leave your kid on a swing alone in a horror movie!). I then spotted a bird picking at a large bug on the driveway. And that was the end of my beloved best friend. That was a rough day. My mom comforted me. There were many tears. The bird didn't eat his head. So I kept it in a jar under my bed. I'd forget it was there and then once a year I'd clean out under my bed and see it and go "EW!" and then put it back underneath my bed again. After a few times of that I threw it away.

I have since rescued hundreds of dehydrated carpenter bees, who later went on to fly away (or were too far gone and passed quietly in my bug jar to bee-heaven) but none whose wings were permanently damaged and none that I loved so much as Captain Jack. I often think about him with fond memories. That was my favorite summer as a kid. My dream is to one day have a beehive and teach my future kids to love bees as I did and sell organic honey.

I hate honey.
Powered by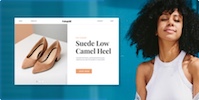 Create your own unique website with customizable templates.