This post is for those who hate Christians. For those who despise even the word. This post is for those who have been Christians their whole lives and are proud of it. It's for those who are new believers. It's for those who have believed for so long that they're burnt out and tired. Maybe it's time to step back and look at this whole thing from a different view. It's also for those who are really bored and obviously have nothing better to do with their time than read a horrible blog by a half-crazed lunatic.

I was born and raised to a Christian family. My dad was a pastor when I was 5 but has always been heavily involved in church, never missing a Sunday in our lives. I was also homeschooled, using Christian curriculum where memorizing Scripture was apart of my test score, and where I learned to debate Creation vs. Evolution to people 3X my age on the internet (and win) and then floor them when I told them I was a 12 year old girl. My parents have always been married and I've never struggled with my belief in God. But that doesn't mean life was perfect.

I struggled with depression biannually from ages 8-18, and suffered a major depression for a month when I was 16, went emo and the whole 9 yards. I was mostly a happy kid and teenager and definitely a goody-two shoes, which made it difficult for most kids my age to relate and made it easy for them to reject me. I remember going to Church of the Highlands where I found a new Gospel, or rather, the real Gospel. No more pride, no more earning God's favor, no more rejection either. It turns out when others truly fall in love with God and don't just live to appease Him, they become happy and excited about life and their excitement and love spills over to everyone: even the little 18 year old reject with spiky, short hair dressed in all black and studded belts who smiles way too much for her clothes. This gave me a whole new perspective. What is it like to be a Christian? Well, obviously to follow Christ, but not only that but to be LIKE Him. What does that look like? We don't get a whole lot of sneak previews into His personality in the Bible, but we can try to read between the lines. Jesus loved kids. A lot. Which is more than I can say. And kids loved Jesus, too. His disciples had to restrain them... to which they were rebuked by Jesus. So obviously Jesus was a fun dude. He loved to play and get on their level and act goofy and tell stories and make them laugh. If He was some somber guy who spoke in old King James English and told everyone to sit still and behave and listen for 8 hours while He preached, I'm pretty sure He wouldn't have been a kid magnate. Also, you have to think about it... Who made humor? Who made laughter? Who made sarcasm and jokes? It certainly wasn't Satan.

So armed with this knowledge, how do we view God? Our view of Him determines our relationship with Him and as He pointed out in Matthew 7:22-23:

"

On judgment day many will say to me, 'Lord! Lord! We prophesied in your
name and cast out demons in your name and performed many miracles in
​your name.'

But I will reply, 'I never knew you.'

"

Have you ever prophesied or cast out demons or performed miracles? Not many Christians have these days, sadly. But even that is not the standard that Jesus talks about attaining. While all of those are wonderful things and should be goals, they are not what it takes to get to Heaven. It's KNOWING Him. He compares it to knowing a spouse. That's pretty deep knowledge. So how can we know Him if we view Him as some, large, distant figure who wants to bop us on the head all the time.

So we have our view of Him fixed, now what? Well, that's when you accept Him as Lord if you haven't already. That's the next step. If you aren't at that place yet, then just talk to Him. Don't use the term "pray", since it has such bad connotations in your mind. Just talk to him. "Hey, God, what's up? It's SO freakin hot outside. My cat is really being a butt-face today. He woke me up this morning by pouncing on me at 6 AM. It's annoying. But I love him. I wanna love you. Maybe you could.... show me you love me?" Stuff like that. I like to talk to Him as I clean the house. "Hey thanks for this comforter. It's pretty awesome. I love it. Except for the time it got that hole in it. That was weird. What's up with that? Oh well. I sewed it closed. Also, thanks a lot for raining during my picnic. 'Preciate that. You just haaad to do it, didn't you? Just kidding. I know that wasn't you. But I like to blame you because everyone else does and it's funny." Be sarcastic with Him. You don't always have to be reverent. Also, you don't need to close your eyes and bow your head or stop doing stuff when you pra- I mean talk to Him. That's not even Biblical.


"Why must people kneel down to pray? If I really wanted to pray I'll tell you what I'd do. I'd go out into a great big field all alone or in the deep, deep woods and I'd look up into the sky—up—up—up—into that lovely blue sky that looks as if there was no end to its blueness. And then I'd just feel a prayer."
-L.M. Montgomery, Anne of Green Gables

If you're already a Christian, remember that our lives are meant to be an advertiser of what amazing things He has done for us and how He has changed our lives. Remember to keep a smile on your face. To bring joy with you wherever you go. Not happiness, joy. It's ok to be sad sometimes, or be angry. That's not what I'm talking about. I'm talking about joy. Joy is like love, commitment in marriage, faith, and so many other fruits of the Spirit in that it's not a feeling, it's a choice. Choose joy. Also, choose humor, and laughter, and sarcasm, and light-heartedness. Bring His light around with you like a walking bill-board. Act like this is your job. Because it is. This is your entire purpose on Earth: to bring Him praise and testify about all He has done for you. Sometimes, we have human moments where we forget. Sometimes our problems seem so big and our God so small. That's when we stop and sing about His love and mercy and grace for us and *magnify* the Lord. We remember that He is bigger than our problems. Then everything has perspective again.
Powered by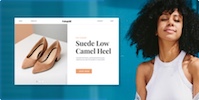 Create your own unique website with customizable templates.