I've never considered myself a minimalist. I don't have the classic minimalist home - pure white and contemporary furniture with no smooth curves. I've always

liked

the typical minimalist style, but it's never been

me.

To tell you about me and my style and how I recently discovered I actually am a minimalist, I need to take you back to my childhood.

As a kid I was a high-functioning hoarder. Even though you could walk through my room and nothing was on my bed, underneath it was packed with clutter. Trash, paper crafts I made at VBS, toys I'd forgotten about, dirty socks, the bee head in the jar I talked about in a previous post, my next door neighbor's dead body, nuclear waste.... you know, the usual stuff. I also had a very large pile between my bed and a tall dresser that I would lay a blanket over to "cover up" the clutter - as if it was fooling anyone. The tops of my two dressers were completely covered in beanie babies, jewelry boxes, and tons of little figurines people had given me over the years. I also had a very large headboard with three cubbyholes, one that was covered with a sliding door, that held all sorts of memorabilia and I won't even talk about my closet!

I'm an empath, if you don't know that about me. Much like Mantis in Guardians of the Galaxy, Vol 2, I can feel people's feelings and I can heavily influence their moods, as well (minus the cool light-up antenna... can I surgically get some of those?) . That's why I can't watch heavy violence on tv. I think a lot of women are some degree of empaths, as most don't like violence on tv because they can feel the pain, cry more easily than the typical male, and so on, but for me it goes to another level completely, sometimes to the extreme and sometimes close family or friends fear telling me bad news because they know it affects me so deeply, although in all honesty because I am an empath, it makes it easier to process bad news because I experience pain from others so frequently.

Because of my empathetic nature, I held onto things for sentimental value (I also believe I have some heritage in minor hoarding, so it came natural). It got so bad that a few times my mom and brother would spend an entire day in my room cleaning and wouldn't let me come in to see what they were throwing/giving away. I remember the feeling of elation when I would step in the door and see everything so clean, beautiful, and in its place with no clutter whatsoever. I remember being able to find things for the first time, which was really awesome. I remember not being able to figure out what they got rid of and wondering why I kept it all to begin with. That's when it finally started hitting me that I don't need to keep everything I make or see or come into contact with. I also learned that my life is going to be filled with cleaning and organizing, so I might as well learn to like it so I don't have to be miserable. That awoke something inside that I could almost physically feel. My attitude toward cleaning changed and almost overnight I became passionate about cleaning. I would clean my bathroom with toilet paper and hand soap because I didn't know where the cleaning supplies were (I was 7. My mom showed me where they were after that and I took over cleaning the sink).

This began my lifelong love of cleaning. It became therapy and relaxing for me because I was good at it, I didn't have to be micromanaged... it was freeing to clean. I became really organized in turn. My dad once showed me how to keep all my thousands of scattered drawings all over my room in one little letter box that he gave me. Since then, I have always kept my mail either in the trash or one or two on the desk to do, and then join their friends in the trash after completion. My email inbox is always empty with the exception of a few emails that I am working on, and a place for everything so nothing hardly ever gets lost. I learned to throw away trash, give away clothes that don't fit or that I don't like or wear, and things I don't use. It's freeing.

Does that mean my house is all white and contemporary? No. I actually was terrible at interior design until I found a Pottery Barn magazine when I was engaged. That magazine and store changed my life and sparked a passion in me. I love their style more than any other store and I either buy everything I own from them, or I find similar items in other stores for a cheaper price. Pottery Barn isn't the "minimalistic" style. If you were to go in my closet right now, you wouldn't label me a minimalist. I have four giant boxes of Christmas stuff (What? Yes, I'm a sappy, Christmas-nut, you scrooge! And yes, I set it up mid-November and take it down in February) and so many shirts... oh, so many shirts.

I love clothes. I'm not into trends and I went through a long phase in life looking for the style that was me. I went through geek, to girlie, to skater, to punk, to emo, to scene kid, to hipster (sometimes changing daily, which meant a very large, extensive wardrobe). When I got married and got a job making enough money to actually buy clothes that I liked wherever, I discovered the classic style. Buying things that may cost more up front, but would last forever and feel amazing, fit great, and look even better. I hadn't really known about it and just lumped it in with "preppy" or "girly" as a teenager, but now that my eyes were open and I could feel a pair of designer jeans and the incredible softness of cashmere, 100% cotton, and silk shirts, there was no going back. When I finally allowed myself into stores I had never been in before, I found pieces that I had only dreamt about before but could never find. These clothes, again, were an investment. But for the first time in my entire life, I didn't have buyers remorse. I invested in pieces that are still in my closet to this day, and they still look brand new. They last, they feel great, they look good on me, and I don't need to spend more money to replace them. And I love them so much, it never even crosses my mind to give it away. I wear all the clothes in my wardrobe.

I will say, that if something does get a small hole in the seam, I get it repaired instead of throwing it out and buying another one. I paid good money for it, I'm not throwing it away! Not to mention I love it like a clingy, control-freak mother loves her only child! I'm not parting with it until it's down to a thread and I will hold an elaborate funeral for it and bury it in my backyard! (The only exception I have is Target v-necks. I love those things. They only cost $8! And they get holes in them after 2 washings and I have to throw them away because they've shrunk so much and have stains and have worn through in several parts and start to feel weird and smell bad after a month. Oh well. Don't judge me! *clutches 5 different v-necks*) I only have about 4 pairs of pants and 3 cardigans, 1 coat, and 1 trench coat. I'm not a shoe girl. Never have been. I have one pair of Hunter rain boots, a black pair and brown pair of sandals for summer, running shoes, a pair of black flats, a black pair and brown pair of booties for fall, and a black pair and nude pair of heels for date night. Purses, I have a brown purse, a black purse, and a reversible bag that's brown and black.

Look up "Capsule Wardrobe" on Pinterest or Google if you want ideas for your capsule wardrobe. However, everyone's is different. Mine is large and extensive as far as blouses are concerned. But I have it down to a science. I basically love bretons, silky long tunics, v-necks, and skinny jeans. I don't do many colors except blues, blush pink, and olive green. Otherwise I stick to all neutrals. But this is my capsule wardrobe, maybe you want something more colorful! But the more you invest in pieces you love and will wear forever, the more you save yourself money in the long-run and the environment. Thriftstores and shelters are overwhelmed with donated clothes. Don't keep pelting them with more crap. Invest, invest, invest. Repair, repair, repair.

Minimalism, just like organic, isn't about a specific style of decor. It's not sterile white everywhere, although if that's your thing, that's fine! Jessica Alba is super into organic living and has lots of bright, colorful, mismatchy things. Minimalism is

a way of surrounding yourself with calm, making your house a home, a place of serenity, stress-free, however that looks for you. It means everything having a place and not having to stress where your keys are in the morning. For me, it's neutral classic

style with a touch of old-world Italy/France and medieval Germany

with subtle touches of my inner nerd, but in a tasteful way

. I love neutrals like off-whites, tans, and coffee browns. I love

wood that looks worn and old

, woven materials like baskets and

jute rugs

, and silver/stainless steel. I love

pottery

and white ceramic. I love candles, books and

clocks

, old

maps of worlds that don't exist

,

anything that's a barrel

, large,

carved wooden figurines

, and

cast-iron dragons

that bring a touch of Skyrim/fantasy into my home. It says, "I'm a classy nerd". You can have your style and have knick-knacks that you love and still be minimalist. You make minimalist your own. You make organic your own. You make living sustainable your own. It's not a style, it's not a decor choice, it's a mindset and a way of living.

I really enjoyed this article:

10 Things Minimalists Don't Do.

It told me that I do implement the fundamentals of the minimalist mindset into the corners of my life and showed me some things I can work on. It's a good read. The benefits are more time, less stress, more money to do the things you enjoy like making memories and traveling, and focusing less on "stuff" and "clutter" that just makes life overwhelming. I still throw my clothes on the floor and occasionally let the dishes pile up, but again, I love cleaning, so it gives me a chance to do so every few days and I don't mind it. Don't let yourself be pressured into making your life look like someone else's. Enjoy your life. Enjoy your style. Enjoy your home, make it a place of calm and an island to escape to. That's the important thing.
Powered by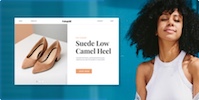 Create your own unique website with customizable templates.