(this is a bunch of bunny trails that don't really cohesively make sense so just bear with me. I like talking about this stuff to my cats, ok?)

Soooo Marriage! Yeah. I remember being 12 and crying myself to sleep at night wishing I was married. I would listen to Christian radio Focus on the Family shows that talked about how to have the best marriage and be the best marriage partner you could be and when they'd say, "Children under the age of 13 shouldn't listen to this" I'd listen anyway cause by golly, I was going to hear this secret sauce! I used to sleep curled up with a body pillow longing for it to hold me back. I wanted to be an adult. People always say they wanted to be adults till they got to adulthood, now they wish they were kids. Not me, man. I mean, sure, I miss childhood and being close to my family and homeschooling was the best ever. But man, it's awesome making money and buying whatever I want and going wherever I want without having to ask for permission, and nothing, NOTHING compares to snuggling with my cuddle buddy every night as I sleep. We don't even have a King sized bed. No point in having that much space. When we go to a hotel with a King, we don't know what to do. We feel like we're lost on a deserted island. So yeah, needless to say, when I got married it was like a dream come true. One that, 4 years later, I haven't awoken from yet. It still feels like we're in that honeymoon period. Somehow, I don't think that'll ever change. Well. At least unless we have kids.

So anyways, what was I talking about? Oh yeah, my views on marriage. So yeah I grew up in a very conservative household, and I am conservative still. In all areas of life except mac and cheese (You'd better give me that whole pot of macaroni if you value your life). I have studied patriarchy and feminism and I feel like both are no longer really in play or needed these days. Most people fall into the egalitarian or complementarian camps, with the exception of the super feminists (which, no offense to them, I have some really good friends that are feminists) in the secular world. I am on the balance beam between egalitarian and complementarian, but I guess if I lean one way it'd be complementarian.

I am a big believer in the stay at home mom, but I realize that these days it's hard to do, and I seriously don't look down on women who work or don't homeschool by ANY means (heck, I'm a woman who works and my mom worked part-time toward the latter end of my childhood because she really had to). Since the world wars when women started going to work, inflation sky rocketed because they knew houses were making double income. So now it's difficult to live off of one income which really sucks.

I don't have a large belief when it comes to women's roles in the church, that's where I'm in the middle. The Bible isn't super clear on that part. The two passages that mentions it are talking about something totally different and are in a different circumstance that I don't feel like going into right now, but he's obviously not talking about all women in general ever speaking in a church. Then there's Deborah and Esther and Ruth etc etc etc. But, I do believe that women and men have different roles in marriage.

Now, we think of "roles" as June Cleaver (my personal role model, js) hand washing the dishes and cooking a roast in the oven all day while wringing out the mop and vacuuming every day in her pearls. Now, I'm a huge believer in chivalry and besides Knighthood, I don't think there's a better time period than the 40's to really display chivalry and respect from men toward women by holding the door open for them, offering their coat when they're cold, or putting it in a puddle so they could step over a puddle, walking on the side closest to the street on sidewalks in case of a splash from a car, offering a hanky, standing up when a woman enters a room, etc etc etc. Are these things great? Yeah! Absolutely. I love it! But those ideas weren't even around in Biblical times. When we think of "marriage roles" we think of men driving the car. They didn't even have cars in Biblical times. I'm pretty sure we won't be usurping the leader of the household's authority or role by asking to drive. Just saying.

But if we take a look at Proverbs 31 (I know, I know, it's like the only scripture of the ideal wife, that's all i got. Leave me alone), she's bad***. She goes out and considers a field and - with the money she EARNED - goes out and buys that mother hubbard up and plants in it. That's not some June Cleaver business, dude. That's legit. She didn't even ask her husband! She just.... goes out and buys it! Like she owns the place! Now, I'm not suggesting you go buy some land or a house without asking your husband. Hear me when I say this. I believe it's important to discuss financial decisions with your spouse as a team. But look at how the Prov 31 wife has proven herself worthy of trust financially and isn't lazy, but hard working and makes her husband proud and stress-free with how she handles the money and her home. He may be "head of the household", but golly she is QUEEN. The wife takes care of the home. The husband took care of the city, ruling in the city gates. Even the wife was in the marketplace selling. So she was a working lady.

A lot of the cliche things we think of when we hear "traditional" or "role" are incorrect. We think of a stay-at-home wife who eats bon-bons and puts the clothes in the wash and lets it do the hard work and makes sure dinner is on the table when the husband walks in the door and always does whatever her husband says without any input. This is actually dysfunctional and patriarchal on his part and lazy on hers. Woman was created from man's side, not his foot. But not his head, either. We are there to give input, to point out things from a different point of view that our husband might have missed. We are a HELPMEET. We help. We don't do it all, but we help. If he needs us to take a job, then you take a job. If he needs you to cut down on shopping, we cut down on shopping. If he needs you to keep the house cleaner, we do our best to keep the house cleaner. Now, if any of the requests he makes are dominating, then he has a pride problem and should seek counseling and the wife should continue to serve, but still offer requests and explanations of how maybe what he is demanding is simply not possible because the kids need new shoes or she has 12 kids and it's impossible to have a clean house or dinner on the table when he gets home. That's ok! Also, who said she has to be the one to cook each time? Sometimes I have a rough day at work and I just do not have any energy to cook. Sam enjoys cooking. Maybe we'll cook together. Or maybe he'll take the opportunity to serve my needs and cook for me tonight. Last night I was exhausted and did NOT feel like cooking. I sat on the couch and when Sam walked in, bags under his eyes, shoulders slumped, and he said, "I can't cook, tonight. Can you do it?" Guess what I said? "Oh! Of COURSE honey, I would LOVE to do so!" NOT. It was more of a *sigh* "I am super exhausted, too." "Well, we could order takeout" "We did that yesterday" "Oh yeah. Ok, let's just do a little bit together and get it over with" So he cut up a few mushrooms and an onion and I put it all in a pot and that was that. No fuss. No disrespect. Both of us serving the others' needs and trying to help the other one out of love and respect. Not saying we're 100% perfect, but Sam being a really selfless guy makes serving him easy and wanting to put him first.

Marriage is basically just putting the other person's needs above your own. And when you can't anymore, just tell them in a sigh and hopefully they'll try to do the same for you. When you make your relationship about serving the other one until you're exhausted, they will serve you until they're exhausted. It's a give, give, give, never take game. It's not 50/50. It's 100/100. Sometimes Sam is too tired to drive or wants to read an article. So I drive. Not in a domineering way. But in a, "If that will help you, I will do so!" Now, if I don't have a job (and at the moment no kids) and I'm at home, guess who's gonna make sure the house looks spick and span and dinner is getting on the table *most* nights? This girl! Because it's a help. I think egalitarians and

complementarians are very similar in thinking, but different in how they phrase things, except some complementarians might be more 40's traditional and feel like women should never ever drive and men should never cook and clean. You know, I love cleaning and I don't mind cooking, and even when I work full-time I still try to do these things 90% of the time. But sometimes I need a hand and Sam is not above putting a load of lights in the washing machine from time to time if I need it. Then he goes and plays video games while I mop. The Bible doesn't state that "Women MUST do the dishes and men must take the trash out" but if of all the chores sam prefers to do trash and load the dishes and hates mopping and wiping the toilet, and I enjoy mopping and wiping the toilet over going outside in the heat, hey! It works! If it's vice versa for you and your hubby, do what works for you! That's not feminism. That's just plain selfless, Biblical marriage God's way. It's called working together as a TEAM. That's what you are! A TEAM. If you aren't working together as a team then you need to get your balance checked and your oil changed. Maybe get new spark plugs.

So what is a role then? Idk. I think we focus on this stuff too much. I think we need to respect our husband's desires and passions and needs and anticipate them before they ask. If he's mowing the lawn, go out there with a cup of iced water and a fan and tell him how freakin sexy he is and how he is going to get SO lucky tonight. When he says something in front of someone, don't ever correct him and tell him that he's wrong that it wasn't 3 weeks ago, it was 4 weeks ago. Like, WHO CARES? That's humiliating and disrespectful. He'll treat you like the princess you are in turn. If he gets a job in Reno doing something that he can't do in the city you're in that is his dream job, support him. Buy the boxes, take care of the utility transfers, book the Uhaul, call the movers, be his support. If you really don't want to move, make your voice heard once. Tell him that you really don't want to, but that if that's his dream, you'll support him. Sometimes you gotta go with the flow even when it's not your favorite. Make some compromise. Do it with a calm and respectful tone. But let him lead. Let him pray for the meal. If that means holding hands at the table and bowing your head, but keeping your mouth shut as a gentle reminder, then do it. If you have to do that ever meal for the next 14 years, DO IT. Don't make mountains out of molehills and learn to appreciate all the wonderful things he does do for the family.

Remember, just because he's "the head" and the "breadwinner" doesn't mean he knows where the spatula is. It's ok if you have to gently prod him to remember things like family devotions or remind him where to find the butter. This is your domain. His domain is work. And he excels there. And if you don't want him to become a workaholic and never want to leave work, then make home more fun and relaxing than work. Make him feel like he's better at being a dad and a husband than he is as a [enter job title here] even though we ALL know he isn't.

Ahhh rant over.
Powered by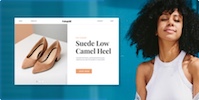 Create your own unique website with customizable templates.