---

​I highly recommend listening to the above song while reading this next post.

Life is about ups and downs. After the garden, life on earth drastically changed. It was intended to be paradise, but we ruined that, but hope is not lost! We have the promise of a better future. The future of a temporary Heaven, and then later Heaven coming down to Earth. There will no longer be a Heaven or Earth or tears or pain. There will be no toil or hate, no sin or worry. No killing or endangered species. It will surpass all your wildest dreams and imaginations. The streets will be made of gold and the weather like a cool Spring breeze. The lion will lie with the lamb and I can finally live out my nerdy, fantasy-obsessed dream of riding on a panther like a wood elf. I'm ready to go now! What does this earth have for me but disappointments? We must endure hatred, backbiting, gossip, thefts, abortion and other murders, political fights, terrorism, hunger, cancer and disease, death, poverty, and more. How can a wonderful God allow such horrible things to happen? The answer is simply, because He loves us. He gave us a choice in the garden, and we screwed the pooch. Then we continued for 6 thousand years to screw it up even more. Now we have honed and perfected our craft of ruining things. We were given dominion over this beautiful paradise and we traded it to the one who only wanted death and destruction for what? For knowledge. We wanted to become more Godly, to know what is right and wrong and to have great knowledge. We traded innocence for intelligence. We traded perfection for arguments. Now we pride ourselves on how much we know. The information age. Consumerism. It's the era of accumulating as much as we can.

So what's the answer to all our troubles? God wanted to give us hope for a future free from sin and bondage more than we wanted it for ourselves. Jesus was that answer. He came and defeated death and the grave. Now we have a future and a hope. This life was never promised to be easy, but we have the promise of a new life free of this curse. Earth was never the answer. We look to the future. But that's not all! He came not only to free us from death, but "But He was wounded for our transgressions, He was bruised for our iniquities; The chastisement for our peace was upon Him, and by His stripes we were healed." (Isaiah 53:5) So we have the promise of not only everlasting life, but peace and healing. We all experience good times and horrible times on earth. We all deal with anxiety and stress. Even the most cheerful people suffer from deep depression. No one escapes it. But those who trust in Him receive peace. A peace that passes all understanding (Phil 4:7). We can claim that peace and ask for it from the only One who supplies it. Outside of Him there is no peace. We have peace because we have hope. We have hope that He has us in His book of life and in his plan. He makes all things work together for the good of those who diligently seek Him (Romans 8:28). Does that mean that all the things that happen to us are good? No, but in the end He makes them good for us. He is the God of creativity. Just look at the duck-billed platypus! He is the original Pokemon master.

This life is a vapor, a blip on the screen in the time of all of eternity. Why mourn for those who have passed over into that beautiful place? We mourn because we are filled with envy, a beautiful, glorious envy that consumes our hearts and minds. One day that pleasure will be ours, but until then we must wait. So until then, what do we do? What is the purpose of living on in this terror-filled world? The point is to bring God praise (Luke 19:40) and to drag as many people as we can with us to Heaven. What are you doing to fulfill those two purposes of life? Oh...

and 42

. That's also the purpose of life. Almost forgot.

If you suffer anxiety, know you're not alone. We all do. Some are more vocal than others, but we all experience it. But our circumstances do not have to dictate our feelings. And our feelings do not have to dictate our actions. The fruit of the Spirit is love, joy, and peace. All the fruits of the spirit have nothing to do with feelings. We don't suddenly

like

everyone, become

happy

about everything, and have a

peaceful

life. No. He leads us through the valley of the shadow of death and comforts us. We need not fear. Being happy, liking people, and having a peaceful life are feelings. They are not up to us. But

choosing

to actively show love to those who treat us badly, to remain joyful in the hope of eternity when earth lets us down continuously, and to walk in peace knowing God has a plan and will turn all of this into His glory when all of life seems like it's crashing down around us. But even in this life, He gives us favor and blesses us beyond measure. We aren't immune to the sin in the world, but He also pours out blessing on His children and knows how to give good gifts to them (Matt 7:11). That is what the Psalmist is talking about in Psalms 103:2.

Praise the

Lord

, my soul,


and forget not all his benefits --




who forgives all your sins




and heals all your diseases,




who redeems your life from the pit


and crowns you with love and compassion,
who satisfies your desires with good things


so that your youth is renewed like the eagle's.
Powered by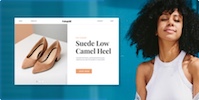 Create your own unique website with customizable templates.