Being a city girl, composting was a completely new concept to me. I was instantly hooked and very interested in vermiculture, which is composting with worms. The more I read, the more excited I became. I couldn't wait to purchase my own worms and start a bin on my back porch. I live in an apartment and I'm not a farmer or a gardener by any means, but I was wasting a lot of food scraps and I wanted to put them to good use. Plus, it just looked fun! If you've ever wondered about composting and what it entails, you'll enjoy this post.​

The Bin:

If you live in an apartment, or even if you don't but want to use worms, you'll want to start with a plastic bin of some sort. You'll need to get a drill and put holes all over the bottom, sides, and lid. If you don't, your worm bin will get too hot, your worms will suffocate and start to try to crawl out (ie when you open your lid, they'll be all over the top of the sides of the bin and the lid).

Your bin needs to be like 70% brown matter/30% green matter. Brown matter is newspaper layered and shredded, any kind of paper that isn't slippery (read: not covered in plastic), spam mail, envelopes with the plastic torn out, cardboard (pizza boxes are perfect), dirt, brown leaves, etc. Sticks, pinecones, and pine needles take a lot longer to decompose, so use these sparingly. Green matter is any food and....anything green. Leaves, grass, rotting flowers your boyfriend got you, you get the pic.

Again, you can opt not to do worms, it'll just take a little longer to decompose and you'll need to mix up the soil every week or two to aerate it, but it would be a lot less of a hassle as you don't have to worry so much about the moistness, pH level, and temperature, but, I like bugs so I opted for a vermiculture. You can get Red Wigglers (earth worms like deep, deep ground and they don't breed or eat as fast, so everyone recommends Red Wigglers) at your local bait and tackle shop. If you don't live in the country,

you can purchase some here like I did.

I recommend 1000 to get you started. They regulate their own population based on the size of their container. Pretty impressive for being blind.

Environment:

You don't want your vermiculture to be dry, you want it moist but not wet and soggy. You will also need something under your bin to catch the "compost tea" or garbage juice that inevitably will drip out. It's basically gold to farmers and they'll pay a hefty price for it. It's fertilizer water. I need to get a lid, as you can see in my pictures, it just left a black mess on the ground. My fault. Don't be like me. Use a lid to a second tub and prop the bin up on bricks (don't drill holes in that lid, obviously). Use the juice for your garden, or put it in a glass jug and sell it/give it/use it as a bargaining chip for a discount to your friendly neighborhood farmer at the farmers market.

Worms can freeze to death and it can get too hot (bacteria breaking down the food will naturally heat the bin), so make sure it's between 60

°

and 80

° F

, though I have found they're ok between 40

°

and 90

° F

. I bring mine inside in the winter at night (you can put a big blanket over it).

​Try to keep the 70/30 rule of brown to green. Too much green is not good. The brown is their home, the green is their food. They need both. At the same time, it's more of an art than a science, so cut yourself some slack. If there's too much green, throw in some paper and cardboard to fend off flies and potential smell. They'll eventually get around to eating it all. If they don't eat it fast enough, you can chop it up real small or put it in the blender. I've found that putting my food scraps awaiting composting in the freezer works best for me.

Keep them out of the sun. They hate sun. When you first dump them in, put them directly in the sun (or a lamp or light) to make them burrow down into it. Otherwise they'll crawl all over checking out their new home and accidentally crawl out and die. If you ever find them around the edges of the bin trying to crawl out, take the lid off and turn on the light or put it in the sun. It helps get them back down in there. Then add more brown or water or grounds (acid) or egg shells/corn meal (base) to keep the pH level balanced. If they crawl out it also could be that they aren't getting enough air or the bottom is too swampy, you can

carefully

aerate the bottom with a gardening fork (worms are delicate, so be extremely careful if you do this. Many discourage doing this, but sometimes you just have to).

Food:

The worms can be too overfed or underfed but it takes a lot. You can eyeball it.

Many recommend a small bin to go under the sink to hold scraps until you put it in your main bin, but my main bin is next to my back door, as I'm in an apartment, and I get fruit flies in my house a lot! (Pro tip: keep apple cider vinegar with some dish soap in a bowl around the house, esp the door and kitchen, if you have a fruit fly problem) So when they come in, they would breed in my small bin under the sink and when I'd open the lid, they would all fly in my face. Not a pleasant experience. Plus, freezing food and then thawing it helps to make it a lot quicker to decompose and eat. The worms will appreciate it

. Some things you may not think about putting in there are corn starch (I've heard it's almost a treat for them and helps give them grit to "chew" their food since they don't have teeth so give them some in the beginning at the very least... but dirt and dried leaves also act as a grit). Pro tip: Worms LOVE watermellon! Definitely put in any skins you have leftover!

DO NOT COMPOST:

Any peppers except bell peppers, walnuts, onions, garlic, shallots, any dairy, oils, citrus (I recommend using orange peels for cleaning to make vinegar smell good), egg yolks and whites, cat litter, glossy paper like post cards, silky mailers, or paper cups from fast food places (it's lined with plastic), large pieces of wood, salty foods, any highly processed, sugary foods, plastic, metal, aluminum, rubber, wax, or glass, stickers, and large amounts of starches like potatoes, rice, noodles, or bread (keep it to a little at a time). Most say don't do meat or bones because it will attract unwanted pests.

DO COMPOST:

Any fruits or veggies that aren't listed in the do not compost list,

corn cobs

, seeds (so many people accidentally get food that sprouts in that beautiful, rich, organic fertilizer, and that's ok!),

bamboo (toothbrushes, be sure to pull the nylon brush part out first!), silk (clothes or floss),

​

seasonings, any paper (paper bags, mail and envelopes with plastic torn out), cardboard (cereal boxes, pizza boxes that aren't super greasy, etc), anything 100% cotton (

Q-tips, cotton balls,

clothing), feathers, fur, hair, nail clippings, matches, toothpicks, coffee ground, egg shells, napkins, toilet paper and its roll, paper towels and its roll (although switching to rags are better), broom sweepings, vacuum cleaner trash (dust and crumbs), old jelly, nut, nut shells (except walnuts), compostable egg cartons, compostable berry cartons, dryer lint, dead flowers, and popcorn, its seeds and kernels. Some argue that 100% latex is ok, like condoms, gloves, and latex balloons, but others disagree. So you can decide for yourself, if you wanna give it a go and see if it works, let me know in the comments!). Bodily fluids like urine and feces are compostable but not recommended if you are using the compost for food items. But if you want the compost to use for flowers, that's fine to put in human or animal waste if you desired to. Lol!

For more info, YouTube and Google are your friends.

FAQ:

How many worms should I start off with?

Eh. It really depends and doesn't matter too much. They'll self-regulate their own population.. cool, huh? I recommend 1,000 for a big plastic container like mine. But I had 500 to begin with and they eventually grew. I also had a friend give me some extras, too. They'll breed, just give them time.

Does it smell?

Yes. It smells great! It smells like fresh, clean earth - a big field. Unless you go crazy and dump 4 weeks worth of food at once or something. Even then, they'd eat it eventually and it would only smell for a short time. You just gotta cover the food with the brown materials.

How often do I feed them?

They say once a week. Again, I think it's an art. I just feed em as I run out of space in the freezer or I have some scraps or I feel like it. It's just depending on how sciencey you wanna get. some ppl like to rotate where they put the food so they know what food their worms like and what they don't. I figure, whatever they don't eat, the bacteria eventually will so I'm not gonna worry about any picky eaters.

How often do you empty the bin and restart?
Every 6 months or so. Or if your entire bin is now worm castings/fertilizer.

How do you restart?

While remembering that your worms are tender and can easily be chopped in half and die, you can carefully move all the compost to one half of the bin. Then fill the other half with fresh brown compostable material as you did in the beginning. Then add tons of green (food) to the far corner of the bin. After several days, or maybe a week, your worms will realize all the food is gone and will begin looking and will find the new bedding and food source. You can then shovel the compost into a bucket. I recommend being careful, as you don't know if there will be any worms still idiotically sitting in their old home starving. So go gently and lovingly place them in the new home.

What if my worms begin The Great Escape?

You can Google it and find many different reasons. Well, if you just got your worms, it's because they're blind and wanting to check out their new home. Help them out and place a light at the top of the bin with the lid off and that'll help keep them below. If your worms are veterans, many times it's the temp, pH level, or moisture of the bin. I usually put it in the sun, keep the lid off for a day or so, and see if that helps. They usually burrow back down. If they still keep coming back up after you put the lid back on, put some more brown materials (that'll help with too much acid or water) or maybe drill more holes. You could also put more coffee grounds if you don't think the acid is high enough. If it's too acidic, put some egg shells and corn starch on it.

I'm getting big black flies (or giant maggots/larvae) that kinda look like a wasp. What do I do?

This is the

Black Soldier Fly

! The BSF can be a blessing or a curse. They don't cohabitate with worms, so if you have worms and you love your beautiful vermiculture compost, you'll have to carefully and painfully move your worms to a new bin and maybe start afresh. I had to keep mine indoors during the summer months because of the evasion. They hibernate in winter. They make the compost extremely wet and gross, but if you have a ton of food scraps, they'll perfect for you! They can eat so much and are very thick-skinned to lots of conditions, so they could be a dream, or your worst nightmare, depending on how you view them.

I'm getting a lot of flies? How do I make them go away?

Simple. You don't. Embrace nature. That's what composting is all about. Make sure you're covering your food with brown, though. That'll help to some degree.

What if all my worms die?

That's highly unlikely that all 1000 worms will die (and by that time, they'll probably have reproduced so much that it's much more than 1000). Some will inevitably crawl out occasionally and maybe die, but don't beat yourself up. This is an art and a learning process. If somehow they all die, you could buy more or go worm-free.

What if I need to go on vacation?

Worms can last up to a month or so without eating. You can feed them before you leave and they'll be fine.

Got any more questions? Ask them in the comments and I'll do my best to answer them!

​
Powered by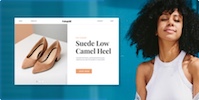 Create your own unique website with customizable templates.