Though I'm not a fan of rom coms (as entertainment or their message), I found the first rom com I liked! Liberal Arts. It doesn't end like you think it will (Oddly enough, I prefer happy endings and this kinda had one, but not the you were expecting). The main girl reminded me of myself in college. I, too, had a thing for older guys most of my life, as I intellectually could not attract, engage, nor tolerate guys my age as a teen much. I, too, was a virgin (only mine was by choice: I was saving myself for my future hubby), gullible, loved Twilight (only the books!) even though I knew it was terrible (I know, know, don't judge me! Watch Liberal Arts and hear her argument and it'll make sense), and occasionally liked the douchy, pious guys (they were always the more intelligent of the bunch) who looked down their noses at me and thought I was way too gullible and innocent to get serious with.

Those were some hard times because I struggled with my pride of innocence, purity, integrity, and not watching pure trash on tv or telling dirty jokes or drinking, but also wanting to not feel inferior to the guys I liked. I wanted to be taken seriously. I had a brain. I had personality. I had humor. I wasn't hideously ugly. I was more than willing to serve in my relationships. But it wasn't enough for most guys. You had to have a dirty mouth and good taste in entertainment and be up on all pop-culture references to be eligible and I didn't have any of that.

Instead of giving in, I eventually found someone as gullible, kind, innocent, and pure as I was. Someone who had saved himself for me, too. Someone who was REALLY into entertainment and pop culture and knew every actor like the back of his hand (our first date was literally spending an hour in a movie section naming every actor, director, and writer in each movie and what else they had acted, directed, and written) but has never ONCE made me feel inferior. Like. Ever. That was the most attractive thing about him. I didn't know many guys like that. He LOVED that I didn't know anything about pop culture and had the chance to spill all of his brain-knowledge all over me. I was like a student! Haha. Not only that, but the few embarrassing things I liked (ie Twilight, Owl City, etc), he actually tried to like, too (he succeeded on Owl City!). So don't change who you are for someone you like. Find someone who loves everything about you and be with that person.

Anyway, all of that to say, my favorite quote (pictured above) has been my entire life's mantra. Why do people think it's SO cool to hate things? People are constantly criticizing all the things I love or that they hate. If it's an epic movie, they HAVE to be negative about how the black hole or space travel wasn't realistic. Take a chill pill, dude! Of course it isn't realistic! It's freakin TIME TRAVEL! Go eat some pizza and watch Safety Not Guaranteed and shut yer pie hole.
Powered by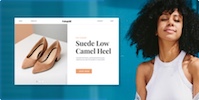 Create your own unique website with customizable templates.