Hey! I'm Stephanie, or as my husband calls me, "

​Honey Bee

". My brain is weird. It works differently than a lot of people's. Maybe it's because I was a pastor's kid and I've always striven to please God and my parents. Maybe it's because I was a (very social) homeschooler. Maybe it's because I'm a geek who loves fashion and interior design. Maybe it's because I'm a crazy cat lady or that I have a shrine built to pizza in my basement... Who knows!

I'm a Christ-follower, SUPER happy wife, cat mom of two,

fantasy fanatic, gamer, digital marketer, interior designer, fashionista, bee lover, organic/sustainable living composting hippie, clean freak, soda addict, and animal enthusiast.

I have some weird ideas on the Bible (like it should be read daily and lived out in every area of life), politics (republican... but a... hippie?), marriage (complementarian - I know it's weird, but I'm convinced I have THE happiest marriage in history), work (I think you should work instead of whining about not having a job and depending on the government. I also think you shouldn't follow your passions), past-times (you should see a symphony yearly and play video games daily), and just life in general (cats are better than dogs). I'm also super sarcastic and awkward and I pride myself on it.

This is my blog to rant and rave and talk about whatever pops in my mind. It'll probably go against everything most people agree with and that's fine. You don't have to read this. It's a free country. Or... it is... here, anyway.
Powered by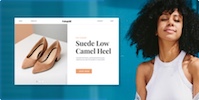 Create your own unique website with customizable templates.